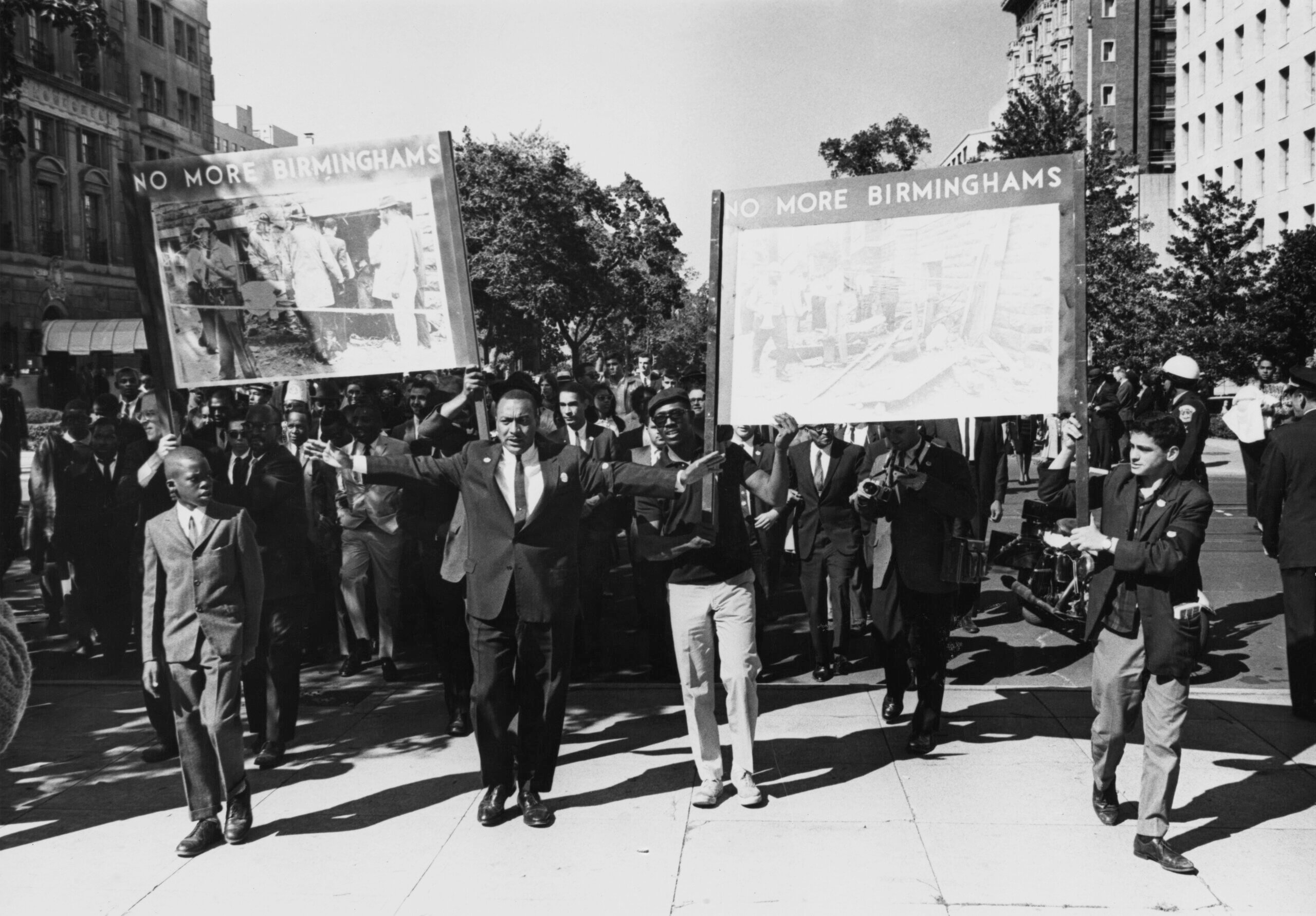 Eight people were murdered at the Allen Premium Outlets mall in Allen, Texas over the weekend.
Mass shootings in primary schools, houses of worship, night clubs and parades haven't been enough to loosen the gun lobby's stranglehold over Republican members of Congress, and it's unlikely this event will turn the tide. 
But retailers looking to stop people from being massacred in their housewares aisles would do well to look to the tactics that worked 60 years ago in convincing their then-Democratic segregationist forebears to release their grip on one of America's most racist cities.
Commerce has addressed social ills in the past
For anyone questioning a comparison between mass shootings and racial segregation, understand that Jim Crow laws and institutions in the United States were nothing short of state-sanctioned terrorism. The untold hundreds or thousands of African Americans lynched in the century after Emancipation for violating those conventions attest to that.
Miraculously, brave protestors challenging big profits were able to change the course of history, making a compelling business case to end the indignity and outright violence of racial segregation 60 years ago this spring.
In April 1963, the Rev. Martin Luther King, Jr., and the Rev. Fred Shuttlesworth of Birmingham led an Easter shopping season boycott and lunch counter sit-ins at downtown stores, all of which vigorously enforced segregation.
Several of the major local department stores — Pizitz's, Loveman's, and the Parisian — were owned by Jews. And many of these owners were members of the local Temple Emanu-El, a reform synagogue.
On Good Friday, King was arrested and jailed, during which he wrote his "Letter from a Birmingham Jail." He addressed it to eight clergymen — Emanu-El's Rabbi Milton Grafman among them — who had asked King to go slow on protests and wait for the courts to act. In response, King said waiting was impossible and, directly to his fellow clergy, also immoral.
King remained in jail and the protests commenced. The Children's Crusade amassed 1,000 African American students, some as young as eight years old, who were met by police dogs and firehoses in one of the most shameful chapters of American history.
What worked in Birmingham
It would be nice to say authorities and businesses were appalled and immediately began to dismantle racial segregation. They did not. But contentious negotiations that would start the process commenced, with the downtown retailers and Jewish owners leading the white side.
Lest any revisionist today consider their actions a source of Jewish pride, it wasn't. Stores owned by Jews in the South had long been bastions of segregation. Birmingham sit-in participant Frances Foster White recalled being told, when she asked to be served at Pizitz's lunch counter, "Go where the n——s eat."
Foster White recounted her story on Birmingham's WVTM-TV, alongside Michael Pizitz of the department store family. In a quirk of history, Foster White and Pizitz, then in his 20s, connected soon after her attempted sit-in. He invited her to lunch, which she insisted they have at the very same store. They remain friends to this day.
That's a sweet story, but integration didn't happen quite so easily. The negotiators in Birmingham reached a truce on May 10, agreeing to the removal of "whites only" signs, opening lunch counters to all, a plan for hiring Black store clerks and releasing protesters from jail — though not all the store owners or city officials signed on.
Those that did deserve credit, however — and got it, if only in back-handed praise, from none other than Birmingham Public Safety Commissioner Bull Connor, a notorious racist: "I would have beaten King if those damn merchants … hadn't given in," he told the New York Daily News.
Full integration of the stores and the rest of Birmingham would take months, if not years in some sectors of life. And change by no means meant the end of racist resistance; That September, a bomb exploded at the African American 16th Street Baptist Church, killing four little girls. Four white men were eventually implicated, one convicted of murder in 1977 and two others in the 2000s. The fourth was never prosecuted.
So how does this relate to mass shootings at shopping malls?
I'm betting that today's Armani and The North Face and Ralph Lauren and Brooks Brothers would prefer shoppers not bleed to death in the fitting rooms. Yet you could set your watch (available at the mall's Fossil outlet) by the seconds it took Allen, Texas' Republican U.S. Rep. Keith Self to tell CNN that thoughts and prayers were more important than gun control.
"Really I would like to stay away from the politics today because I want to focus on the victims," he said. "Prayers are important and they are important in the families that are devastated right now."
It's hardly comparable, but the sales at 124 stores at a Texas mall are pretty devastated right now too, just as they were at Birmingham stores down the street from police dogs and fire hoses. If Republican members of Congress are so business-minded, now's the time for those businesses to call them on it.
Senseless violence and death isn't a winning business plan, and never was.
The post To end gun violence, look to the economics that helped end racial segregation appeared first on The Forward.