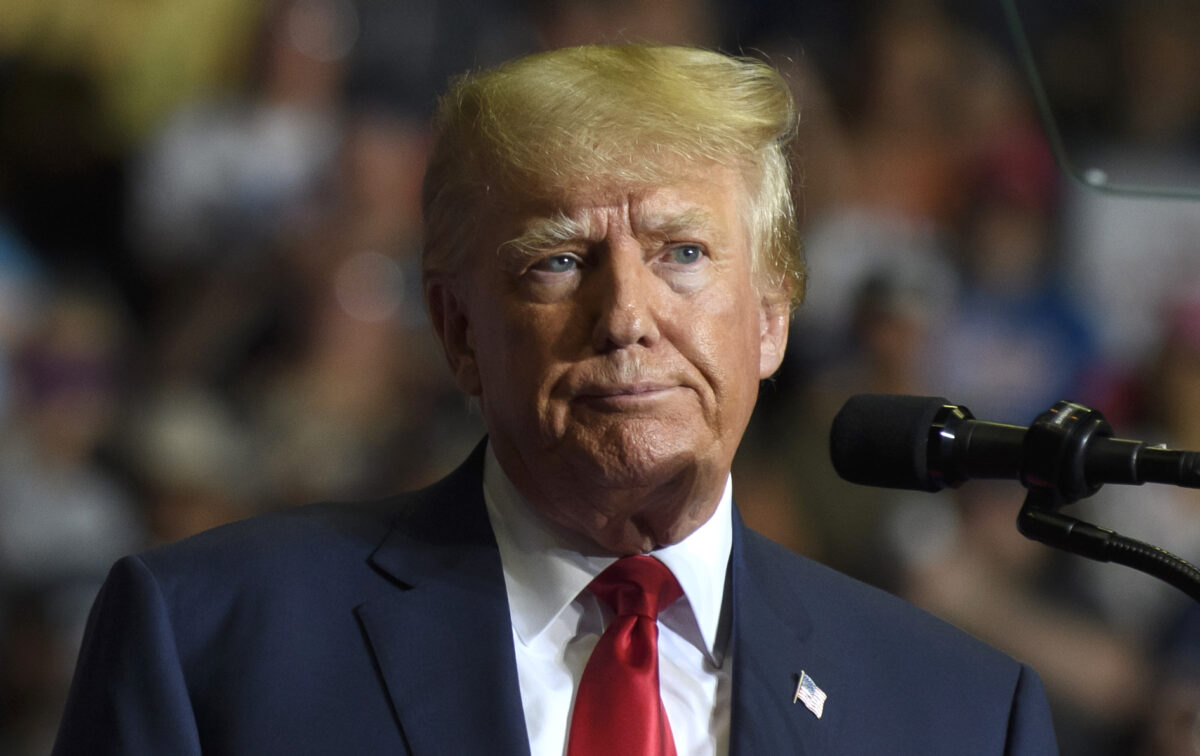 A secret list detailing some of the documents seized from former President Donald Trump was released online overnight, even though a judge ordered the list to remain under seal.
The five-page list included specific descriptions of documents sized from Mar-a-Lago in August that the government has set aside as potentially being protected by privilege. According to the list, the documents include an internal analysis on the commutation of former Illinois Gov. Rod Blagojevich, an unsigned letter from attorneys to former special counsel Robert Mueller, a Senate clemency request for "RN," a medical letter, and tax forms.
Also included was a confidential settlement agreement between the Professional Golfers' Association and Trump Golf, a settlement agreement in another case, documents from an agreement involving the Trump Media Group, and a signed letter from a Trump campaign legal adviser to the Joe Biden campaign.
The list was contained in two exhibits filed in court in August by the Department of Justice. The exhibits were attached to a document that updated the court on the status of the review of potentially privileged material. Government lawyers filed the document and the exhibits under seal.
The main document was unsealed on Oct. 3 on orders from U.S. District Judge Aileen Cannon, the Trump appointee overseeing the case.
But Cannon explicitly said the attachments were to remain sealed "for purposes of protecting claims of attorney-client privilege."
Bloomberg reporter Zoe Tillman obtained the list from the court docket and published it online. The exhibits "appeared to be inadvertently publicly docketed for a time," Tillman said.
The exhibits are back under seal as of Oct. 5, The Epoch Times has confirmed.
The case is being handled in the U.S. District Court in Fort Pierce, Florida.
Yvette Alexander, the deputy in charge of the court, told The Epoch Times that she would look into what happened.
"I need to determine who unsealed it," she said.
Attorneys for Trump did not respond to a request for comment.
Neither the Department of Justice nor Trump wanted the exhibits unsealed, according to an earlier filing.
"The United States is not seeking to unseal Exhibit A or B or otherwise unseal attorney-client privileged information," U.S. lawyers said in that motion.
Trump lawyers opposed unsealing any of the three documents, including the main document.