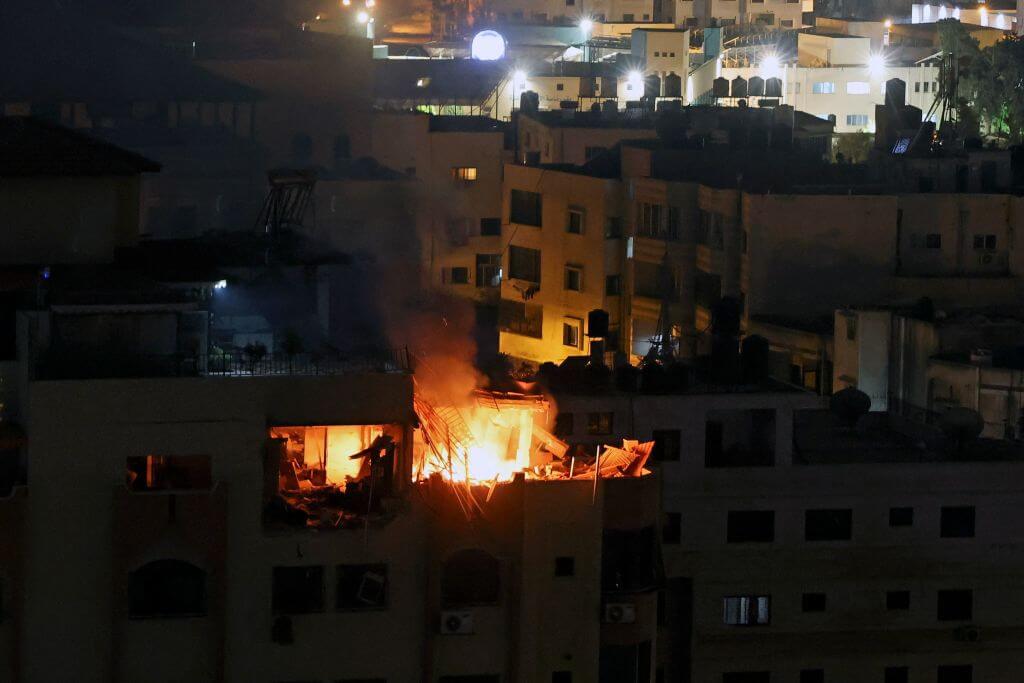 This article originally appeared on Haaretz, and was reprinted here with permission. Sign up here to get Haaretz's free Daily Brief newsletter delivered to your inbox.
The Israel Defense Forces said Tuesday that it has launched Operation Shield and Arrow, targeting Islamic Jihad commanders and assets in the Gaza Strip.
In the first attack, which came at around 3 A.M. local times on Tuesday (8 P.M. Eastern Time), three of the organization's senior commanders were killed, sparking an alert from the Home Front Command for residents of southern Israel to stay close to their bomb shelters.
The Palestinian Health Ministry says that at least nine people have been killed in the attacks.
At around 4 A.M. local time (9 P.M. Eastern Time), the IDF said it was launching further attacks in Gaza.
According to reports, the commanders killed in the attacks were the head of Gaza City and Northern Gaza Division, Khalil Bahitini; the commander of the Southern Gaza Division, Jihad Ghannam; and the commander of the West Bank Division, Tareq Izzaddin. Reuters, citing Islamic Jihad sources, added that Ghannam's wife was also killed.
According to the IDF, Bahitini was "the senior operational officer of the Islamic Jihad terrorist organization. He was an imminent threat to the security of Israeli civilians."
The Israeli military confirmed that the strikes targeted the homes of three senior members of Islamic Jihad – the commanders of the organization's Northern, Southern and Western divisions. The attacks were carried out in Gaza City, Khan Yunis and Rafah.
The IDF The Home Front Command has instructed residents of communities in southern Israel to remain close to their bomb shelters, in case militant groups in the Strip respond with rocket fire, public shelters have been opened and classes in schools tomorrow have been cancelled.
Defense Minister Yoav Gallant ordered the closure of certain road in the south, as well as the two border crossings between Israel and Gaza.
Last week, dozens of rockets were fired from Gaza into southern Israel, sparked in part by the death of hunger-striking Palestinian prisoner Khader Adnan.
This is a developing story.
The post Nine killed as IDF targets senior Islamic Jihad commanders in Gaza appeared first on The Forward.