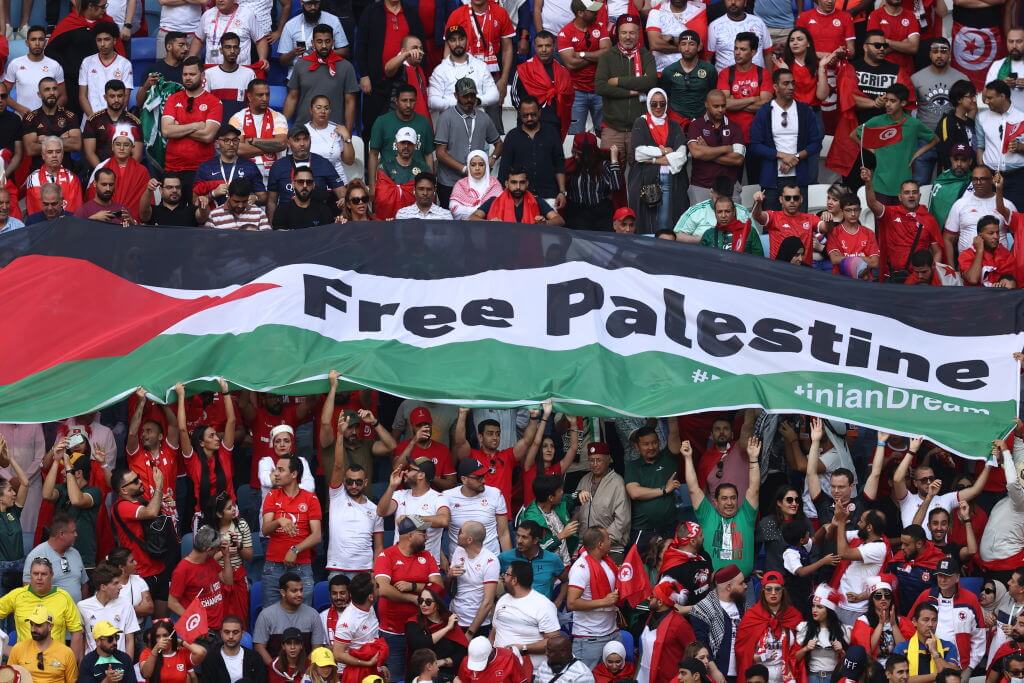 A New Jersey school board member and law professor is fighting back against a complaint accusing her of antisemitism over social media posts she made critical of Israel.
In the formal complaint, lodged with the New Jersey School Ethics Commission in February, a parent accused Sahar Aziz, a member of the Westfield Board of Education and faculty member at Rutgers University, of discriminating against Jewish, Israeli and Israeli American students by sharing social media posts that were highly critical of Israel.
In a statement sent to the Forward through her lawyers, Aziz called the accusations of antisemitism "utterly frivolous" and "based on speculation and false statements as opposed to facts."
The statement added: "The School Ethics Complaint against Sahar Aziz, the first Arab American and Muslim member of the Westfield Board of Education Member, is actually a veiled and concerted effort by the Deborah Project to smear Professor Aziz and silence her academic scholarship that is in any way critical of the human rights record of the State of Israel. The record is clear that Aziz in her role as a board member is a supporter of diversity, equity and inclusion, including voting in favor of Holocaust education in Westfield schools." 
The Deborah Project
The complaint against Aziz was initially filed by Stephanie Siegel, a district parent who was later joined by The Deborah Project, a group of lawyers who describe their mission as representing "those who have been discriminated against in educational settings because they are Jewish and/or because they are pro-Israel."
The Board of Education represents public elementary and high schools in Westfield, a town with a population of roughly 31,000. 
Among the posts mentioned in the complaint were a retweet of a March 15, 2023, post that called an Israeli protest an effort to "safeguard master-race democracy."
The complaint also pointed to an online document called "Palestine and Praxis: Open Letter and Call to Action," that Aziz — and thousands of other academics from around the world — signed. The letter expresses the belief that Palestinians "struggle as an indigenous liberation movement confronting a settler colonial state" and criticizes Israel for having "expanded and entrenched its settler sovereignty through warfare, expulsion, tenuous residency rights, and discriminatory planning policies" while the country has engaged in "land grabs and violent displacement under the fictions of temporality and military necessity."
BDS
Those who sign the letter pledge to push their institutions to support Palestinian activists on campus and to respect the Boycott, Divestment and Sanctions movement, a Palestinian-led grassroots campaign against Israeli businesses, cultural institutions and universities.
In her signature, Aziz did not mention her role on the Westfield Board of Education, identifying herself only as a professor at Rutgers University specializing in law and critical race theory. But Lori Lowenthal Marcus, legal director for The Deborah Project, said Aziz violated a board regulation on social media conduct requiring members to specify on all social media posts about controversial topics that their views are their own and do not represent the school board. 
"When you take public office, you accept certain responsibilities and obligations," she told the Forward.
On April 26, Aziz's attorneys filed a motion to dismiss the complaint that also asked for sanctions against Siegel and The Deborah Project. In it, the lawyers said lack of a disclaimer is being used as a "cloak" to express disapproval of Aziz's political views. 
Lowenthal Marcus said The Deborah Project plans to file a reply brief next week. No date has yet been set for an ethics commission hearing.
The post On a New Jersey school board, a microcosm of the Israeli-Palestinian conflict is brewing appeared first on The Forward.