In one parable from the Talmud, a rabbi distributes money for a local pauper, hiding it for the poor man to find. One day, the recipient decides to find out who is leaving him gold coins, and lies in wait. The rabbi runs away lest the pauper be embarrassed by his charity. Fleeing in desperation, he eventually hides in a live furnace — better to be burned than to humiliate another.
This rabbi would make a terrible contestant on Love is Blind, a Netflix reality show driven by humiliation and manipulation.
The show — sorry, "social experiment" — frames itself as an earnest hunt for the kind of true love one can only get if physical appearance is taken out of the mix. Singles sit in pods, where they can talk to prospective lovers through a wall. Emboldened by the lack of any appearance-based pressure beyond the fact that they're constantly being filmed to be broadcast to millions of viewers, participants spill their deepest selves and forge deep connections. Romance!
But behind the scenes, the relationships are toxic. And that's why we watch. The show really begins after the man kneels and proposes to the blue dividing screen between pods. After that, the newly minted couples are thrown together to see — and flirt — with all the other people they lusted after in the pods, now in real life. They gossip about the sex they are or aren't having in messy, alcohol-fueled mixers. Producers splice the footage together with confessional-booth interviews, making everyone look either unhinged, cruel or painfully naive.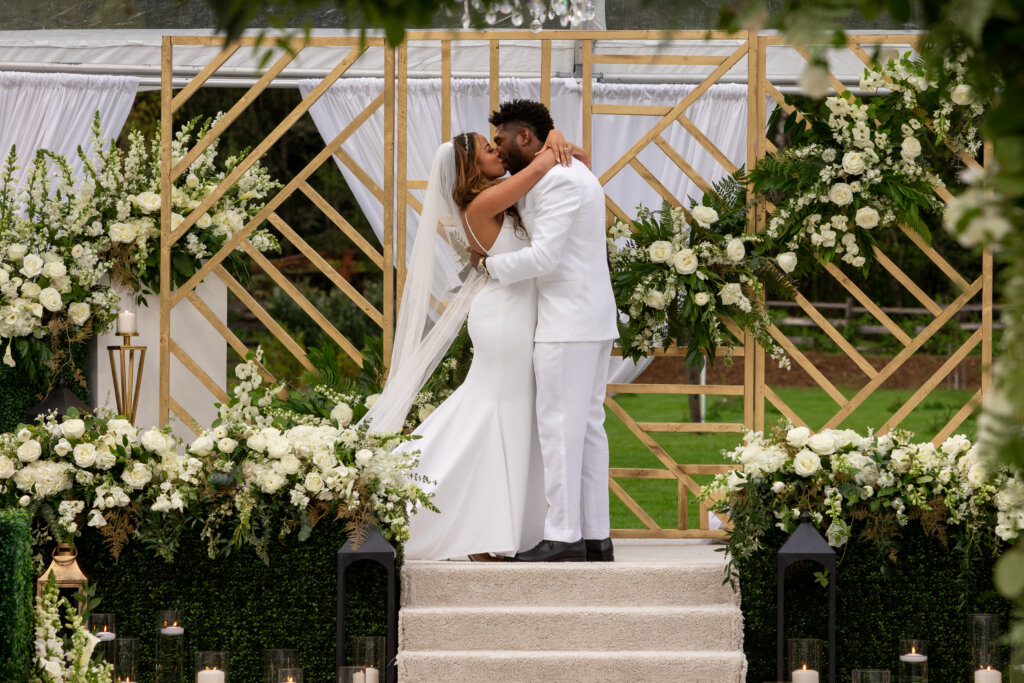 OK these ones said yes and are legitimately very cute. Courtesy of Netflix
It all culminates in a rushed wedding where the couple says "I do" — or, just as often, "I don't" — in front of all of their family and friends. Sprinting back down the aisle in tears is a Love is Blind staple. (It doesn't actually end there; usually, there's a reunion episode where they all face their spurned lovers and cry as hosts Nick and Vanessa Lachey stir the pot.)
The most recent season of the show, its fourth, was the messiest of all. For the first time, producers brought in cast members who had been eliminated earlier in the season to further wreak havoc on the chosen relationships. Two new couples formed out in the real world where looks do count. The casting brought in some of the most middle-school-esque mean girls we've seen on the show, who flagrantly manipulated and bullied their fellow contestants. (At one point, one hid behind a counter to eavesdrop on the other woman dating the man she was interested in, later bashing the date idea she was planning.)
Netflix knows that the cattiness of it all is the draw, and audiences eat it up; Love is Blind is one of the streaming giant's biggest reality hits. After every set of episodes drops, the show trends as viewers pick favorites and make fun of others' outfits and, this season, singing voices. They dissect relationships and cringe-worthy declarations of love. This is what the show is made for.
All of that breeds a culture of suspicion and fear; the contestants have to perfect themselves to avoid public shaming. (As an alternate strategy, some play up their nastiness in the pursuit of fame; after all, the motives of anyone who signed up to air their private affairs on TV are always murky and every show needs a villain.)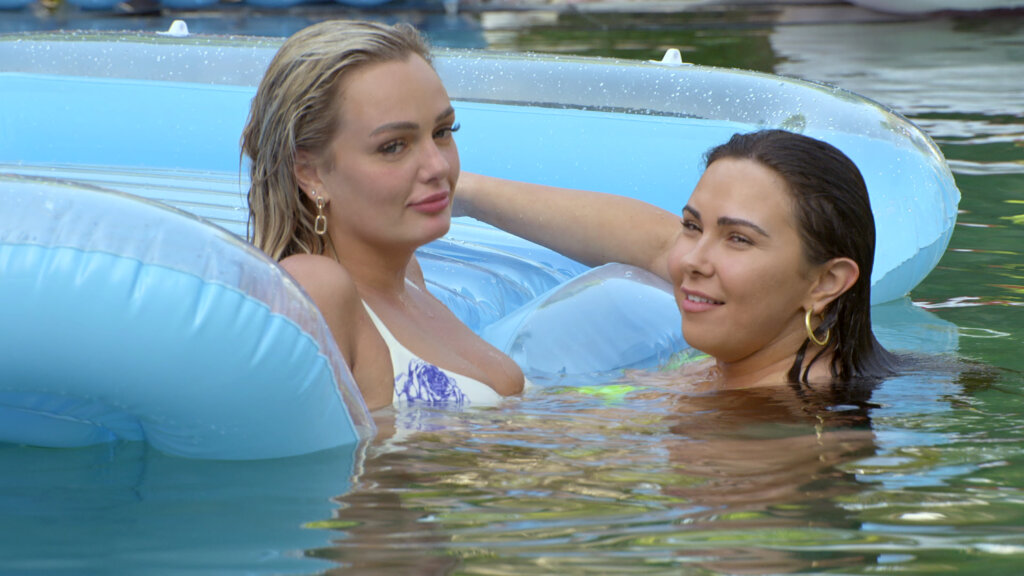 The villains of the season, Micah and Irina. Courtesy of Netflix
But no matter how much cynicism viewers bring to their TV watching, we can't help but absorb some of the norms. It becomes fun to participate, even — online, sleuths hunt for leaked text messages or clips of someone cheating or some other reason to hate them, posting them to win internet points from avid, gossip-hungry followers. Those are skills and an outlook we can't help but absorb, and bring into our real interactions.
Perhaps that's why the rabbis of the Talmud were so against it. The prohibition against humiliating another is one of the strongest in Jewish texts; rabbis rank shaming another as worse than monetarily wronging another or committing adultery. They compare it to physically harming someone else, equating the red of a blush with spilled blood. The pain of embarrassment, wrote one rabbi, exceeds the pain of death. It is such a grievous act that some — though not all — of the rabbis argue that those who shame others cannot atone; they will descend to Gehenna, a sort of hell, and never rise again.
Of course, the schadenfreude of Love is Blind feels good, and gives viewers a sense of superiority that we are too good to end up in such an insane situation. Ultimately, it's the same sense of righteousness and power that humiliating someone gives to a bully. The rabbis knew that shaming someone can feel good in the moment, and even become addictive — that's why they made such a strong prohibition against it. You might not binge the Talmud, but it has better relationship advice than Love is Blind.
The post The rabbis warned us against reality shows like 'Love Is Blind' appeared first on The Forward.