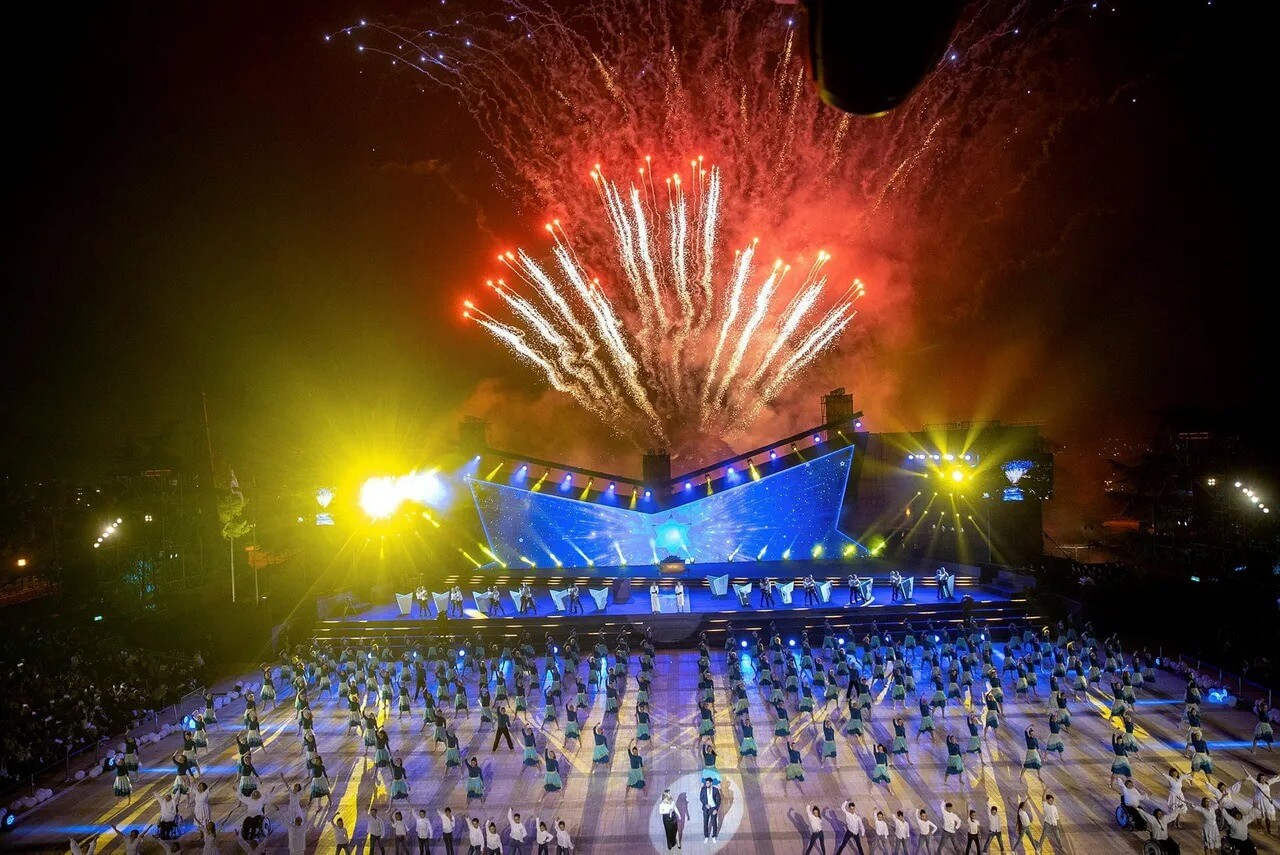 This article originally appeared on Haaretz, and was reprinted here with permission. Sign up here to get Haaretz's free Daily Brief newsletter delivered to your inbox.
An Israeli government minister instructed organizers of the Independence Day ceremony in Jerusalem's Mount Herzl to broadcast a recording of the dress rehearsal instead of the live broadcast, in case members of the audience begin to protest during the event, Channel 12 News reported Tuesday evening.
The decision was made at a discussion initiated by Likud lawmaker and Transportation Minister Miri Regev, along with security officials, including Police Commissioner Kobi Shabtai, in order to prepare for provocations at the event in light of the government's plans to weaken the judicial system.
The effectiveness of Regev's move is limited, since footage of any protest via audience members' cell phones is expected to reach social media and news networks. The organizers of the ceremony will take additional steps to prevent a protest at the event, including further verification of the identity of invitees and preparation for the possibility that demonstrators will block the roads leading to Mount Herzl.
On Tuesday, Israel's Defense Minister Yoav Gallant met with the Public Council for the Commemoration of IDF Soldiers to advocate for the participation of elected officials in state ceremonies during the National Memorial Day, saying that politicians "serve as a symbol…each according to their role," and therefore "should be present in the military cemeteries on this holy day."
Gallant remarks came a day after Israel's Kibbutz Movement announced that it has rescinded the Defense Minister's invitation for the group's Memorial Day for Fallen Soldiers service next week at the direct request of bereaved families, who said they could not accept "inviting a government representative to a memorial ceremony at a time like this."
The post Israel's Independence Day ceremony to cut to pre-taped rehearsal in case of protests appeared first on The Forward.