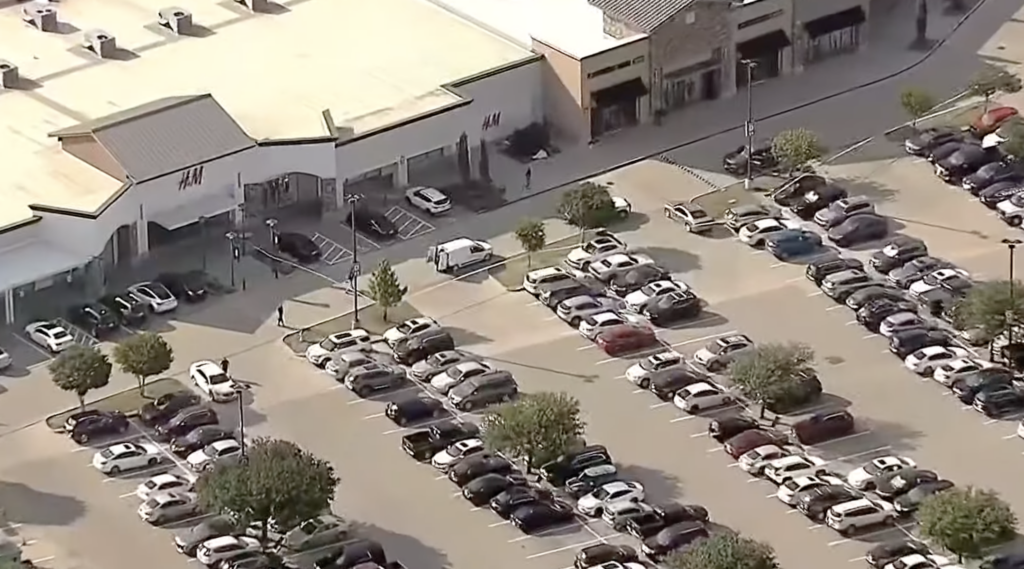 (JTA) — The suspect in the shooting Saturday at a mall in Texas appears to have posted antisemitic, anti-LGBTQ and misogynist messages to a social media account.
According to researchers at the Anti-Defamation League, as well as a report in NBC News, the gunman, a 33-year-old who killed eight people at an outlet mall in Allen, a suburb of Dallas, had an account at OK.RU, a Russian social media platform. On the account, he cited sites popular with white supremacists, such as 4chan, and white supremacist figures such as Holocaust denier Nick Fuentes. His posts repeated antisemitic conspiracies, using an abbreviation for the "Zionist occupied government" and claiming that Jews have "engineered society so that men cannot mate with a woman."
"An initial assessment of a massive social media trove, which ADL researchers can link to Garcia with a high degree of confidence, reveals a preoccupation with violence that manifests in a wide range of hate, including towards women and Jews," read an assessment by the ADL's Center on Extremism, using the shooter's last name. The report cited Bellingcat, an investigative journalism site, in its research.
The shooter also posted photos of a jacket with a patch featuring the acronym for "Right Wing Death Squad," a far-right term, as well as a shirtless photo where he is shown with tattoos of a swastika and the logo of the Nazi Waffen-SS force. "Here's what I think about your diversity you f….g loser's [sic]," he wrote in the photo caption, according to the ADL, which added that at least one post included the phrase "Heil Hitler."
His posts also included misogynistic and anti-LGBTQ rhetoric. According to the ADL, he wrote that he was inspired by "Libs of TikTok," an anti-LGBTQ social media account run by Chaya Raichik, an Orthodox Jew. Law enforcement officers are investigating the alleged shooter's social media and have not publicly shared a motive for the shooting.
The mall shooting, in which the gunman was killed by police, comes a week after another mass shooting in Cleveland, Texas. It also comes roughly a year after another white supremacist shooter killed 10 people at a mall in Buffalo and, 10 days later, a gunman killed 21 people in a mall in Uvalde, Texas. According to the ADL, three-quarters of the people killed by extremists over the past decade were killed by right-wing shooters.
"As ADL has consistently documented, right-wing extremist violence poses the greatest extremist threat to America," tweeted ADL CEO Jonathan Greenblatt. "The #AllenTexas shooter's social media appears to underscore this clear and present danger."
This article originally appeared on JTA.org.
The post Gunman in Texas mall shooting reportedly posted antisemitic rhetoric on social media appeared first on The Forward.