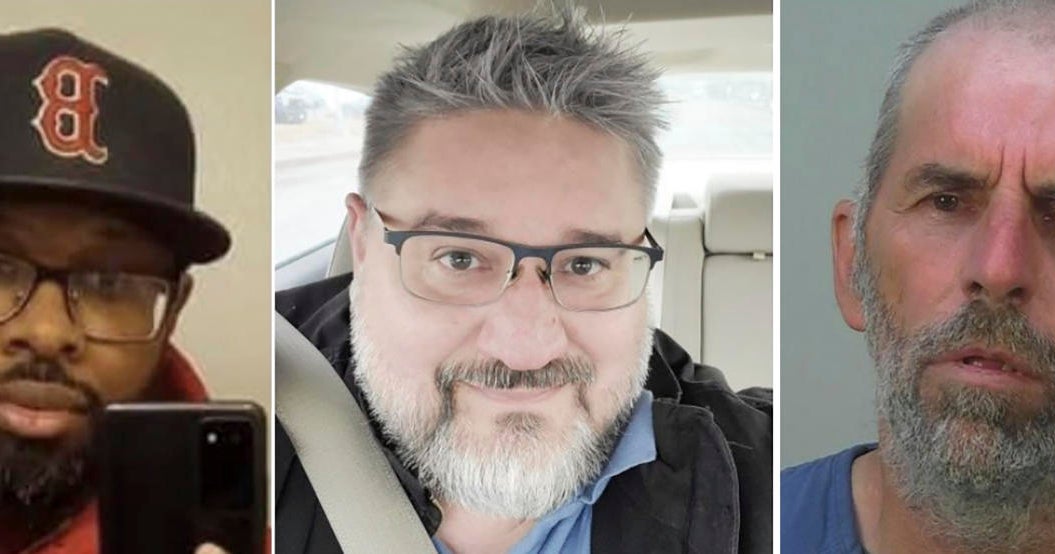 Updated on: June 5, 2023 / 12:05 PM / CBS/AP
The bodies of three men who have been missing since a six-story apartment building partially collapsed in Davenport, Iowa, have been recovered, and no other people are thought to be missing, city officials said Monday. Authorities had been looking for 42-year-old Branden Colvin, 51-year-old Ryan Hitchcock and 60-year-old Daniel Prien since the collapse late last month.
Colvin's body was recovered Saturday. Hitchcock's body was recovered Sunday and Prien's early Monday. The discoveries came after authorities announced that the search for survivors had been completed, with attention turning to shoring up the remaining structure so recovery efforts could begin.
City officials had said earlier that the three men had "high probability of being home at the time of the collapse." Searching for them has proven to be extremely dangerous. The remains of the building were constantly in motion in the first 24 to 36 hours after it collapsed on May 28, putting rescuers at great risk.
Meanwhile, one of the injured residents sued the city of Davenport and the building's current and former owners on Monday, alleging they knew of the deteriorating conditions and failed to warn residents of the risk.
The complaint filed on behalf of Dayna Feuerbach alleges multiple counts of negligence and seeks unspecified damages. It also notes that additional lawsuits are likely.

From left, Branden Colvin, Ryan Hitchcock, and Daniel Prien are seen in a photo combination. Davenport Police Department via AP
This is a breaking news story. Check back for updates.    
First published on June 5, 2023 / 11:44 AM
© 2023 CBS Interactive Inc. All Rights Reserved. This material may not be published, broadcast, rewritten, or redistributed. The Associated Press contributed to this report.