Traffic on the bridge connecting Crimea to mainland Russia, which serves as a vital supply line in the country's invasion of Ukraine, was halted Monday after an attack on the bridge left two dead and at least one injured.
The governor of Crimea announced the bridge, which spans the Kerch Strait, was closed Monday morning but did not specify a reason. Crimea's parliament chairman Vladimir Konstantinov said the incident was intentional and blamed it on Ukraine's "terrorist regime."
In the Krasnodar region, located to the bridge's east, a Russian health ministry official said two people were killed in an unspecified accident on the bridge. The daughter of the deceased was injured.
"The girl was injured," Belgorod region governor Vyacheslav Gladkov said on the Telegram messaging app. "The hardest thing is that her parents died, dad and mum. No words can calm the pain of loss here."
NEARLY 50K RUSSIAN MEN HAVE DIED IN UKRAINE WAR, NEARLY 9X LARGER THAN RUSSIA'S OFFICIAL FIGURE: NEW STUDY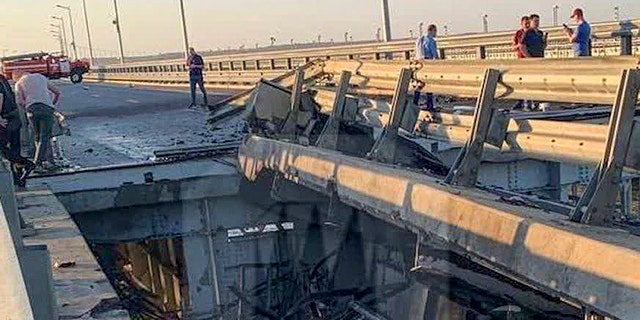 Residents near the bridge heard explosions before dawn on Monday, according to local news, though the extent of the damage was not immediately clear.
Crimea 24 online news channel reported a section of the bridge was hanging down but had not fallen into the water. It was reopened about six hours later and traffic was allowed to resume.
WATCH: BIDEN CONFUSES UKRAINE WITH RUSSIA, ZELENSKYY WITH PUTIN DURING GAFFE-FILLED TRIP TO LITHUANIA
The bridge was targeted in October when a truck bomb denoted, breaking off a piece of the bridge and requiring months of repairs before it resumed full service. The bridge utilizes both road and rail traffic, and is used by civilians and Russia's military.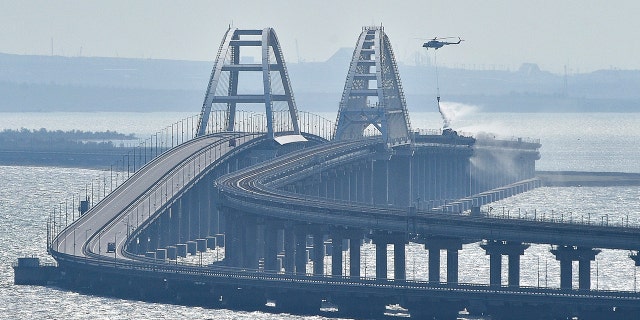 The 12-mile bridge opened in 2018, connecting Russia and the Crimean Peninsula. Russia annexed Crimea in 2014.
Ukrainian officials have blamed Russia for the attack.
Andriy Yusov, a spokesman for Ukraine's military intelligence department, said: "The peninsula is used by the Russians as a large logistical hub for moving forces and assets deep into the territory of Ukraine."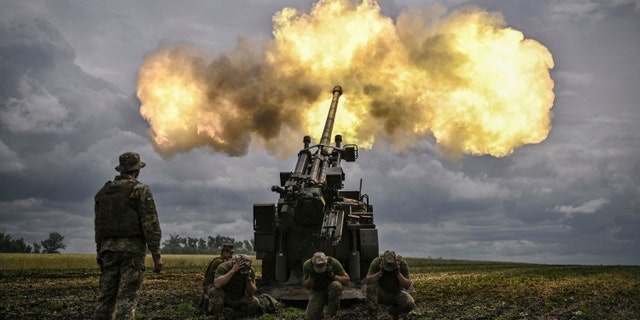 "Of course, any logistical problems are additional complications for the occupiers," Yusov added.
The Associated Press contributed to this report.