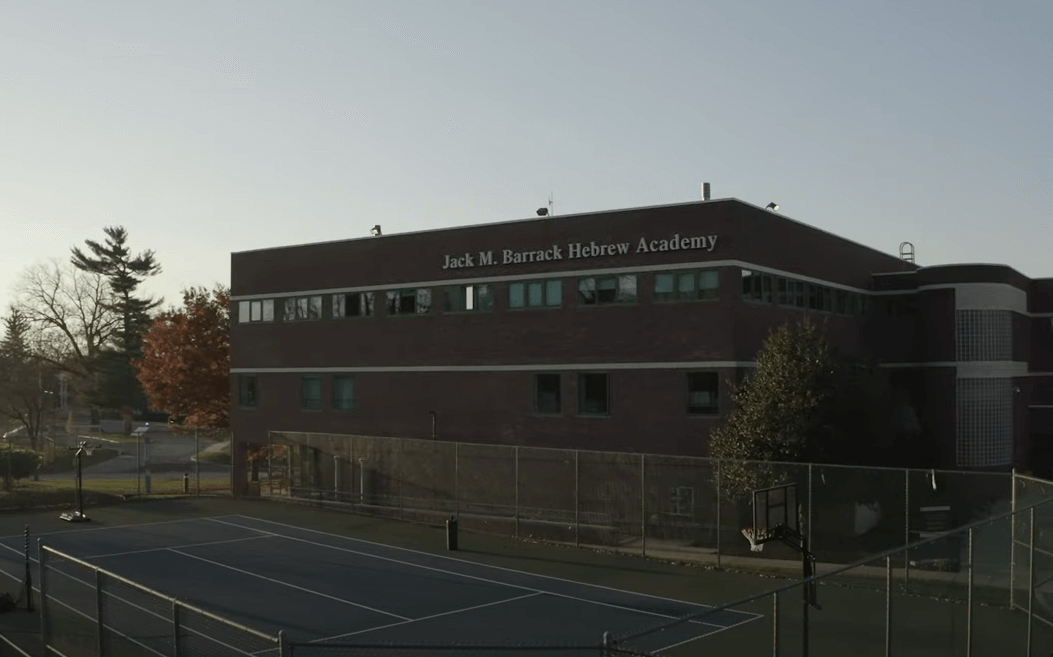 The Jack M. Barrack Hebrew Academy in Philadelphia, a Jewish school for 6-12 graders, was evacuated for a few hours on Wednesday morning due to a bomb threat.
Rabbi Marshall Lesack, head of the school formerly known as Akiba Hebrew Academy, wrote in an email to parents that the school activated the emergency protocol systems after receiving "multiple concerning calls."
The Hebrew Academy is part of a larger campus that also houses Cheder Chabad and Harcum College. At first, a large police presence guarded the buildings as the students were on lockdown before they were safely evacuated to a nearby church. The threat was later cleared by Radnor Township police.
A Jewish student who goes to a college on the campus shared the news on Reddit, an online forum. Another student shared the text of an email he received. It read: "College officials have been made aware of a terroristic threat to the Barrack Hebrew Academy on the Jewish Federation Campus in Radnor Township, where the Art & Design Center is also located."
The incident happened a week after Josh Shapiro, the Jewish state attorney general, was elected as the next governor.
There was no indication that it was related to Shapiro, who sends his kids to the school. Shapiro is also an alumnus of the school. The local Jewish Federation did not respond to an inquiry about the details. But one parent, who spoke on the condition of anonymity to protect his identity, pointed out that in the weeks leading up to the election, Shapiro's opponent, state Sen. Doug Mastriano, highlighted his Democratic opponent's ties to the school, though Mastriano did not mention the school's name.
Mastriano, a Christian nationalist, suggested in his stump speeches that Shapiro could not relate to ordinary voters because he went to "one of the most privileged schools in the nation as a young man" and that Shapiro's four children attend the same "privileged, exclusive, elite school."
CNN host Jake Tapper, a fellow Akiba alumnus, criticized those remarks at the time and said he's never heard the Republican candidate describe any other Pennsylvania parochial school in that way.
Shapiro's Jewishness was a talking point in the race, largely because of Mastriano's open association with far-right and antisemitic groups. Shapiro defeated Mastriano by 14 points. He became the first candidate to win 3 million votes in a statewide race and the most votes in a midterm or presidential election.
A spokesperson for Shapiro didn't immediately return a request for comment.
"We remain ever-vigilant in assessing any and all threats to our campus community and ensuring a safe educational environment for our students, faculty, staff, and families," Lesack wrote in the email.
The post Bomb threat at Jewish school in Philadelphia forces students to evacuate appeared first on The Forward.