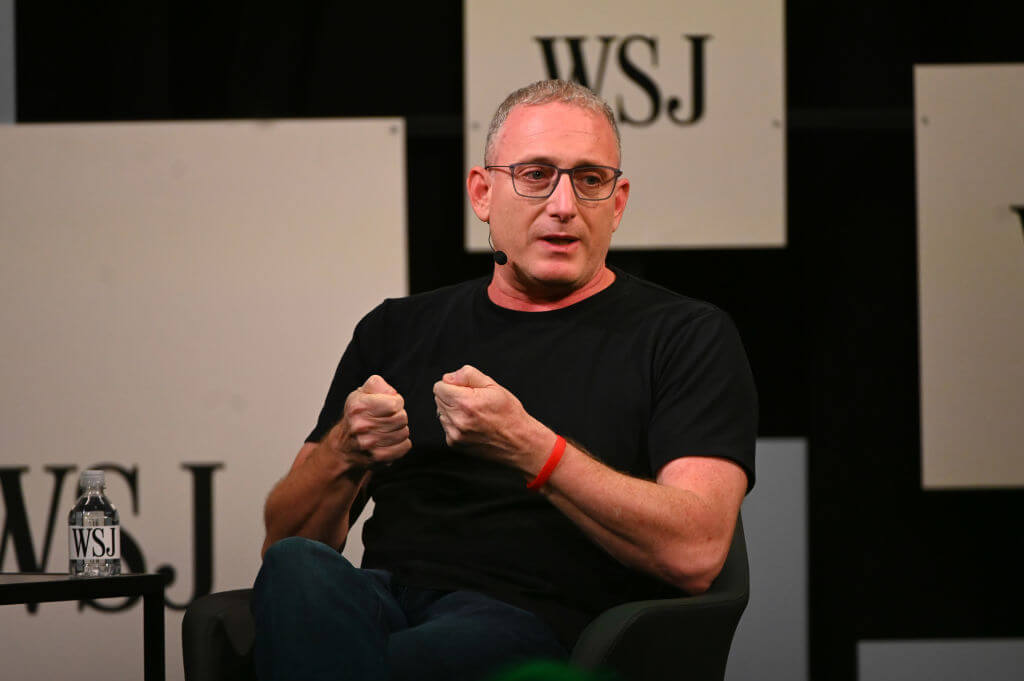 For those repulsed by the antisemitism ramping up on Twitter, Israeli tech entrepreneur Noam Bardin says he's got a civilized alternative.
Bardin, the former CEO of the popular Waze navigation app, introduced Post News two weeks ago. He's touting the startup as a platform that won't tolerate the hateful speech that has blossomed on Twitter in the month since Elon Musk bought it.
Musk has laid off the teams that moderated content and welcomed back rapper Kanye West (who now goes by Ye), former President Donald Trump and others whose accounts had been suspended for inciting violence or spreading bigoted views and falsehoods.
Musk calls himself a "free speech absolutist." Bardin says the way Musk runs Twitter is "screwed up."
"There's this false equation," he said, that allowing people to be disrespectful "means free speech," Bardin, 52, said during an interview on the Pivot podcast, hosted by New York Magazine tech journalist Kara Swisher, who is advising him on Post News strategy. "It's not true, we can all be a little more respectful of each other."
While Twitter has always operated as a conversational free-for-all, with users chiming in on everything from the day's top headlines to what they had for lunch, Bardin has oriented his site around news. He told Swisher the site will hopefully generate revenue for the struggling news industry.
Currently, Post News reportedly has a points system that users can use to unlock content that would otherwise be behind a paywall. One user who has gained access to the site wrote earlier this week that she found only one outlet releasing content on the points system — Reuters, the wire service that makes its articles available for free online. 
Bardin indicated he plans to monetize the site by charging for verification, similar to Musk's much-maligned scheme to sell blue checkmarks for $8 a month. However, Post News' system would come with a few caveats: Verified users would have to use their real name and would be subject to a stringent moderation policy, which could see punishments for bad actors escalate from restrictions on their ability to share content to an outright ban. 
Post News now has about 67,000 active accounts and 350,000 on its waiting list. By comparison, Musk says Twitter has 250 million daily active users. Mastodon, another social media platform that hopes to benefit from frustration with Twitter, claims 1 million users.
Bardin, a graduate of the Hebrew University of Jerusalem, said Post News will appeal to many who have Twitter accounts but don't use them.
"I want to stand for the 75% of people that today on Twitter don't tweet," Bardin said. "Not the small percentage that make all the noise and have all the followers and make all the excitement. Regular people who want to use social media to get their news and don't want to be called a Nazi or communist for just having a question."
Bardin has said he is now hiring engineers content moderators and other staff.
So far he has revealed the identities of two Post News investors: New York University business professor and Pivot co-host Scott Galloway and prominent venture capital firm Andreessen Horowitz (which also invested a $400 million stake into Musk's acquisition of Twitter).
 How much the site has raised thus far has not been disclosed.
The post A calmer, less antisemitic Twitter alternative? An Israeli entrepreneur may have the solution appeared first on The Forward.